Twenty-three CIOs and CTOs participated in this meeting on Urban Innovation, representing the following cities: Aurora, Boston, Carlsbad, Chicago, Chula Vista, Dallas, Dublin, Evanston, Guadalajara, Kansas City, Las Vegas, Long Beach, Los Angeles, Mesa, New Orleans, New York, Oakland, Philadelphia, Phoenix, Salt Lake City, San Antonio, Wichita and Worcester.
San Antonio passes cross-agency data sharing agreement
The City of San Antonio, Texas has officially passed a new agreement that streamlines data sharing across government departments and agencies.
The enterprise agreement will be signed off by seven agencies and will deal with data protocols, security and privacy.
Speaking during the 15th 20-20 Cities meeting hosted by San Antonio and convened by Cities Today, Craig Hopkins, Chief Information Officer for the city, said it has already made his job easier.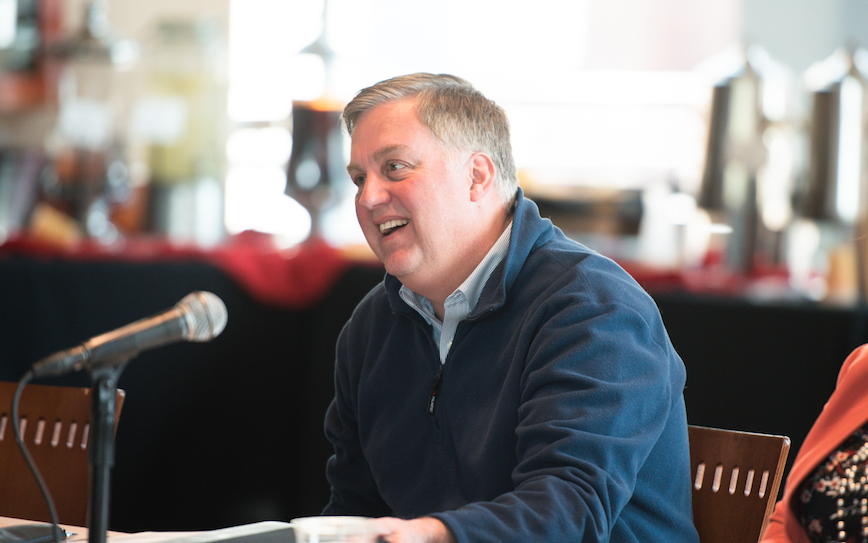 "Under this agreement, whenever we want to work with each other we go to the back of the document–a work addendum–pull off that one page and put in some specifics about the project," he said. "We no longer have to go back through all the terms and conditions from scratch. It becomes a true umbrella agreement for us to work off."
The agreement covers housing, transport, water, and electricity departments, the river authority, and the surrounding Bexar County. Open records requests will still apply and individual department and agency data ownership will be retained.
"If an agency has a piece of data and another agency has a piece of data, you know where to put the two together to solve a problem," he said. "You never give up your rights to your data; it's their data and I have been given rights to use it and put it together."
The City of San Antonio owns the energy and water utility, but others are independent. Hopkins added that the model could be used in other cities even if they do not have ownership of all agencies and utilities.
"Everybody still has their own boards, their own regulators and their own structure; that parent ownership didn't force anybody to do anything," he said. "Nor did it make the contractual relationship any different. We used that as a way to say we should be working together but it didn't really matter as we were all treated as equal peers."
Procedures for the protection of privacy and confidential information are in place through data security measures with clear processes for handling and sharing stored data, including standards of exchange of confidential information in an easy-to-use format.
The city has received praise from private sector partners including Chris White, CEO of Signify, who is working with the city on smart lighting installations.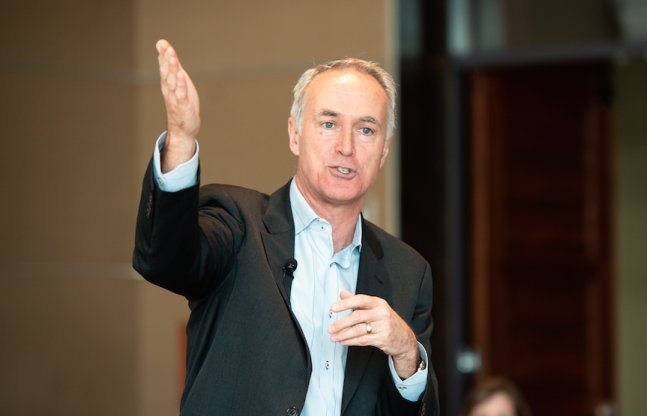 "I am really encouraged by what San Antonio is doing here because they are not taking the silo approach that has haunted many cities," he told Cities Today. "We met with councillors in the mayor's office and with the mayor himself the day before yesterday and it's just very encouraging with the collaborative ecosystem approach they are coming towards."
The new agreement is one part of the greater SmartSA strategy that includes working groups for CIOs, innovation zones and a customer engagement platform. Hopkins said that his first priority from the new model will include work on property taxes, and to communicate better with residents and agencies.
"Our mission, not just as City of San Antonio employees but all the agencies in the city, is to enable prosperity for our residents," he added. "By working together, sharing our assets and having common strategies together, we are able to do that as one team for residents as opposed to seven to 10 agencies individually. This is a key part of that infrastructure we want to put in place and support."