About Us
20-20 is a club of cities worldwide that are committed to finding solutions to the challenges of sustainable urban development through peer-to-peer meetings.
20-20 Cities provides a global platform to increase knowledge sharing among cities and to create new models for collaboration. Through open dialogues, a maximum of twenty Deputy Mayors, CIOs/CTOs, or senior decision makers from the city government, showcase innovative case studies and discuss best practices to learn from each other's approach. The discussion is joined by key stakeholders from the private sector and civil society.
The invitation-only meetings have different chapters, that each have their own series of meetings around topics such as Urban Innovation, Resource-Efficient Cities and Urban Mobility. Meetings have been held in Europe, North America and Latin-America and will be extended to Africa and Asia-Pacific. In each series, participants pick up conversations from previous meetings and raise new issues to develop solutions on common issues.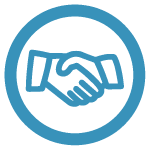 COLLABORATE
As well as the discussions at the meetings with their peers, cities collaborate on reports and content between meetings as well as providing input on the topics and themes to be discussed.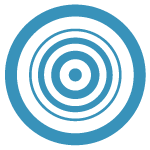 CONNECT
Cities have access to first-hand advice from senior representatives of other cities as well as other stakeholders such as development banks and private sector companies.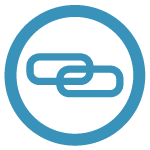 CATALYSE
Cities will hear from start-ups and innovative pilots in other cities providing cutting-edge solutions and practical guidance for their own challenges.
Message from the 2020 chairs
" Cities worldwide need to innovate to address challenges such as transport, environmental monitoring, management of extreme weather events, and improving citizen engagement. Sharing experiences with other cities and collaborating with companies that have scale and experience is invaluable to better utilise assets and infrastructure to deliver more efficient and responsive city services. 2020 Cities excels in building and developing relationships between stakeholders in urban development. I'm delighted to be the co-chair of the Connected Cities meetings."

Jamie Cudden, Smart City Program Manager for Dublin City Council. 2020 Cities Co-Chair