The 19 cities that took part included Altamonte Springs, Anaheim, Atlanta, Beaverton, Boston, Calgary, Denver, Edmonton, Eugene, Gresham, Hillsboro, Houston, Milwaukie, Oakland, Pittsburgh, Portland, Quito, Vancouver, and Wilsonville. They were joined by car2go, Current by GE, Doppelmayr, Geotab, Forth, HERE, Intel, Miovision, Moovit, Portland General Electric, Uber, and Via.
Data is the new oil: how cities are adapting to mobility innovation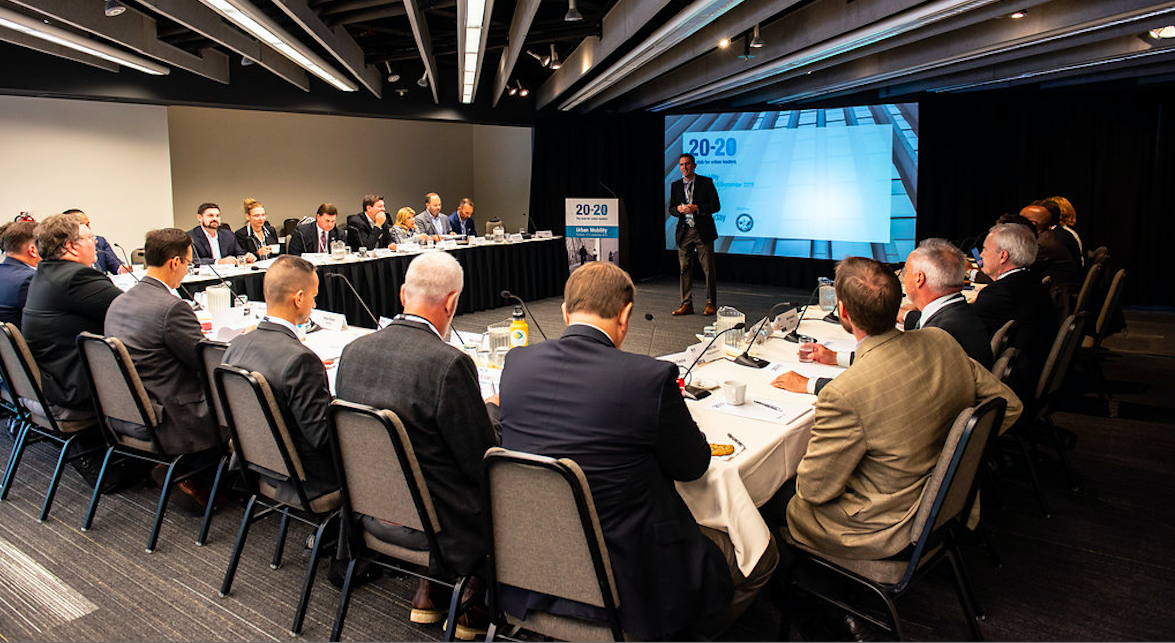 Innovators working in the mobility sector are providing a wealth of new data for cities to help them better utilise existing infrastructure.
Companies such as Miovision, Geotab, Moovit and VIA, presented their findings and insights to 19 city mobility leaders during the 12th 20-20 Cities meeting, hosted by Portland.
"Mobility as a Service (MaaS) is the air traffic control tower for smart cities," said Steve Swasey, Vice President, Head of Global Communications, Moovit. "Before we spend billions on new infrastructure, we should leverage data to better utilise current systems."
Moovit, a mobility analytics company, uses hyper-local data, when data from transit agencies is not available. Crowd-sourced data is input by members of the public–which the company calls Mooviters–and is accessible to anyone.
Similarly, data gathered from fleets by Geotab can help cities detect and predict collisions at intersections through driver performance, and data gathered by Miovision's smart intersections can help cities improve freight traffic flow, reducing CO2 emissions by 22 percent at one intersection alone in Detroit.
The amount of data produced by IoT-enabled devices will increase to 16.5 zettabytes by 2020, said Jim Benson, Head of Global Strategic Alliances & Marketing at Current by GE.
"Of this, 14.8 percent will be from the transport sector," he said. "IoT is ramping up and data is the new oil."
Shift from driver to rider
As people become less inclined to buy and own cars, cities should be looking to promote or subsidise private local shuttles and ride-shares, added Swasey.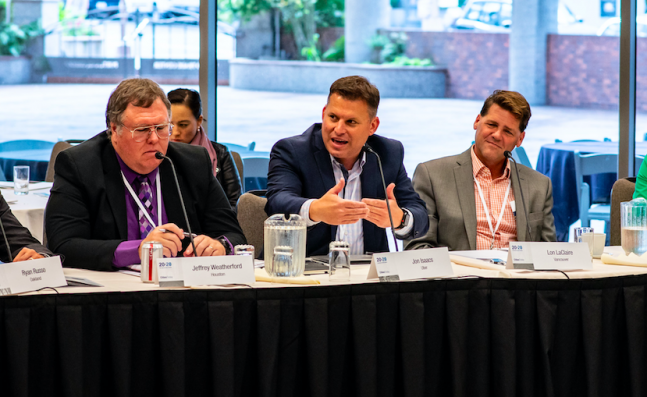 Paul DeLong, CEO, car2go, said that as car sharing is a growing trend–including a 35-percent increase last year with the number predicted to reach 35 million by 2025–cities should incentivise people not to park cars.
"There is no reason to own a car," he said. "Ten years ago we weren't talking about car sharing, or scooters. You guys [city mobility heads] weren't dealing with that, now you have to come up with the solutions."
Those solutions often need to be found rapidly as mobility leaders in cities can wake up to suddenly find dockless bikes and scooters dotted across their city.
"My responsibility is to uphold city ordinances," said Eulois Cleckley, Executive Director of Public Works, Denver. "We figured out a way to make them work and to leverage an existing programme. We had to be innovative."
Cleckley revealed how a dockless mobility pilot in Denver was able to best utilise scooters and bikes. The pilot allows up to five operators, places restrictions on fleet size and parking areas, and gives out one-year permits. It only allows scooters and bikes in areas linked to public transport to help first and last mile commuters and better connect low-income areas.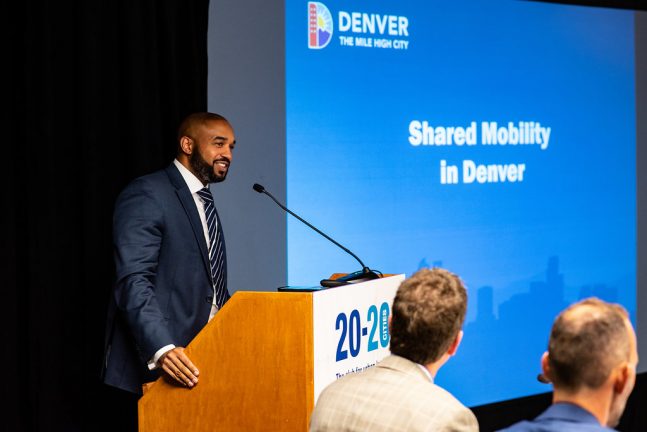 Not quite yet, particularly for ride-share operators like Uber and car2go. Jon Isaacs, Public Affairs Manager, Uber, said there is still a huge gap in US cities in providing fast charging stations and that more infrastructure is needed, noting that until then it is a money loser and too inefficient.
Similarly car2Go's DeLong was frustrated in moving to electric revealing how in one US city he was promised 1,500 electric vehicle charging stations but that only 400 were implemented, often "buried in underground car parks" as no business wanted a charging station in front of their premises.
Boston's Transport Commissioner, Gina Fiandaca, said that during her implementation of the Go Boston 2030 transport programme, including curbside management, it was imperative for cities to take the time to explain the benefits with business and residents to win them over to the advantages of more pedestrian and cycling spaces, and more spaces for electric car charging stations.
"We did it the old fashioned way through direct outreach," she said. "We want them to be successful as they are the fabric of our communities. Parking is very emotional and we need to remember that."