The 22 cities that took part included Aarhus, Amsterdam, Basel, Belfast, Bergen, Berlin, Bristol, Cardiff, Dublin, Ghent, Hamburg, Helsinki, Lisbon, London, Madrid, Manchester, Milton Keynes, Oxford, Rennes, Tampere, Vienna, and Warsaw.
Five takeaways from 20-20 Cities, Brussels
In June, Cities Today brought together municipal governments and mobility service providers to discuss the challenges of introducing 'Mobility-as-a-Service' (MaaS) to cities across Europe during the 11th 2020 Cities meeting. Pascal Smet, Brussels' Mobility Chief and Chair of the 2020 Cities meetings, spoke about the goal of transforming the Belgian capital's streets and buildings to create a zero-emissions city. Other key speakers included Miguel Gaspar, Deputy Mayor of Lisbon, Lilli Matson, Director of Strategy for Transport for London (TfL), Thomas Beermann, CEO of car2go, Alain Groff, Head of Mobility for Basel, and Eckart Diepenhorst, CEO of mytaxi.
1. Automation takes precedence in conversation, but not in practice
Discussions around mobility innovation invariably raise the spectre of autonomous vehicles (AVs). Journeys into mass transit hubs for instance are tedious and unprofitable for legacy taxi drivers. A driverless vehicle with no reason to avoid the route and no personal interest in charging a premium could easily solve the issue.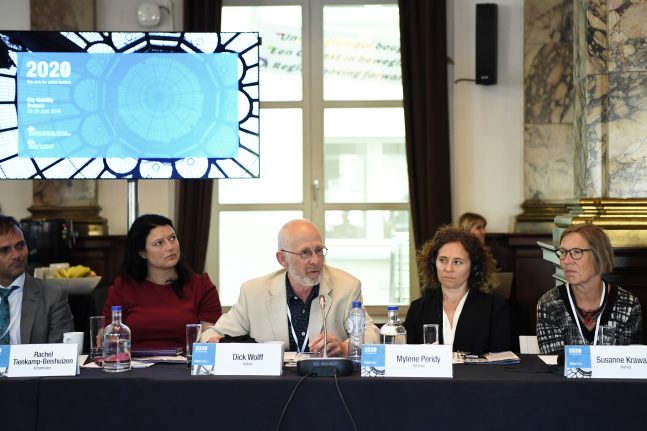 Beyond this, automation remains a red herring. Whether cars of the future drive themselves or not, what is really changing the nature of urban transport is the desire for shared mobility. The consensus at the meeting was that while automation may be a dominant talking point, it is in fact the last thing to consider when planning for sustainable future cities.
Dick Wolff, City Councillor for Transport Culture and Communities in Oxford, commented that autonomous vehicles risk becoming "a solution in search of a problem".
"What I heard in the sessions were two things: that AVs could be safer, and that AVs take away the need to pay a driver. Let's be honest, this is a about putting people out of jobs because it's cheaper."
Wolff said public confidence in the safety of AVs will play a crucial role in deciding how automation fits in to a shared vision of sustainable urban living. More pressing for municipalities meanwhile is the issue of space.
"We know that in Oxford we've got to get cars out of the city, so the nightmare scenario of our city becoming clogged not with diesel cars but with five rival autonomous vehicle companies is a big, 'No, thank you.'"
Levelling the playing field of the mobility market is not only essential to serve the interest of citizens but can also lead to a convergence of ride services.
Better regulation could, for instance, give legacy taxi drivers the ability to alternate between the taxi meter and Uberapp. If successful, this would provide drivers with more passengers, as well as provide passengers with more options, with the overall result of removing battle lines from cities' roads.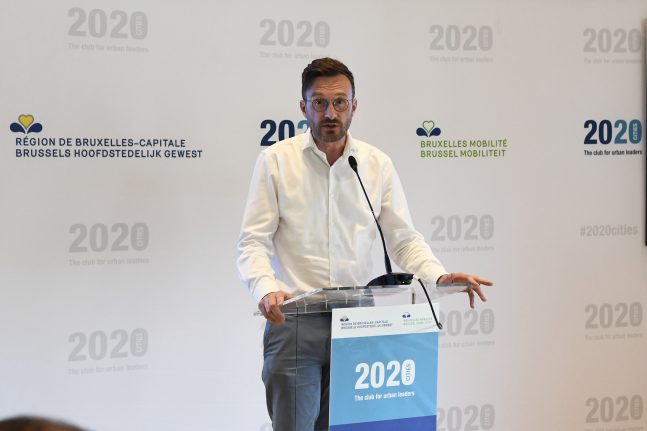 This is exactly what Brussels is implementing in its taxi reforms–according to Pascal Smet–to ensure passengers using every form of taxi vehicle are safe throughout each journey, and that the price they pay is known in advance. On each of these points, fair competition regulation will need to respect the rising demand for car-sharing.
"They are slowly starting to understand that they have to adapt, because it's not the government that chooses, it's the people that choose," said Smet.
Miguel Gaspar, Deputy Mayor of Lisbon, said that because public transport systems form the backbone of cities, they should determine the way in which new modes of services integrate with Lisbon's existing infrastructure.
"If you have some guy who starts operating in your city and is killing demand for what is essentially the meat of public transport, and is then throwing the bones to the competition, that is unsustainable," said Gaspar.
3. Ride sharing is revolutionising mobility
Today, young people are reshaping urban life by demanding ride-sharing services. Thomas Beermann, CEO of car2go, told Cities Today he believes car sharing is vital to the future of sustainable mobility.
Cities can meanwhile do several things to accelerate change. This includes free parking access for residents. Another is the creation of mobility hubs, not just in the virtual world, but also at train and metro stations. These would allow commuters to transfer from public transport to a bike, car-share or taxi, for the 'last mile' of a journey.
"These are two big things where cities can act and enforce the use of free-flow car-share," said Beermann.
Eckhart Diepenhorst, CEO of mytaxi, spoke about the impact ride sharing will have on private vehicles ownership. He believes ride sharing could almost fully replace private vehicles in as short a span as 20 years. Niche target groups for private cars that fulfil specific service needs, such as medical transit, may well continue to exist, but the takeover is highly probable.
"In the short term, ownership has little to do with electricity and more to do with how shared services advance. This is going to make the ownership of a car less required over time."
4. Private cars are becoming less popular, but don't expect them to disappear any time soon
The desire of young people to share transport costs is linked to the fact that fewer aspire to own a private vehicle. Add to this the critical levels of congestion in cities, and the days of the private car would appear numbered.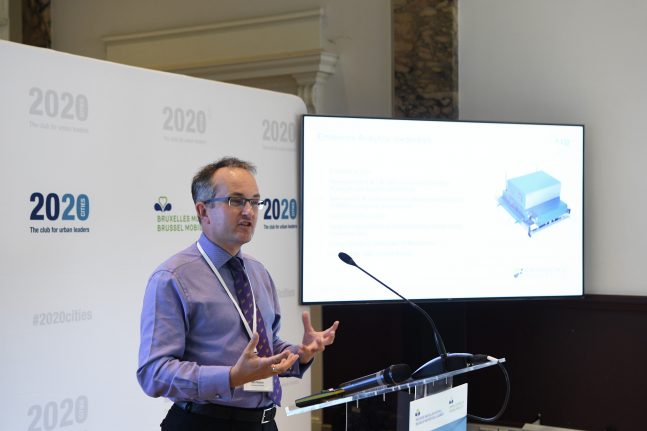 Nick Molden, CEO of Emissions Analytics, does not think that ride sharing is the solution to improving air quality in the short term. He argues private vehicle ownership will remain a first choice among consumers as new modes of transport in cities will give people both more and cheaper mobility options. This will increase rather than decrease the regularity and number of journeys people make by private vehicle into these areas.
The fact that electric vehicles (EVs) cost increasingly less to drive per mile means policymakers should think even more carefully about how to manage congestion while at the same respecting the rights of consumers to freely choose their preferred mode of transport.
"EVs are subsidised at the national level in the UK, and cities could incentivise further through free parking and other local actions. You might get people to switch from combustion engines to EVs, but then you might get more people in EVs, and the lower marginal cost of travel could make congestion worse," he said.
"There are people who are used to certain behaviours around mobility and are very hard to convince about car sharing, so this will be very tough."
5. Cities must know what data they want and how to ask for it
The public sector needs data to understand its citizens, yet asking for it from businesses which thrive on such a prized commodity is not always straightforward, even when mutual interests are made clear.
Tom Reid, Director of Transport Strategy Division, Department for Infrastructure for Northern Ireland, says most data purchased by the public sector only refers to a moment in time about the individual transport service user.
"We have good public data, such as census data we're able to overlay with transport network economic data in terms of deprivation in certain areas. But that isn't real-time data. That's the key thing."
According to Reid, apps such as MapMyRide that track a person's fitness route suggest ways cities can glean real-time data directly from the public without relying heavily on the private sector.
"If you can encourage the public to share those journeys with you, you can actually use that to start planning your cycling network," he said.
Capacity in the public sector is one barrier at this stage, Reid says. From the point of view of the private sector meanwhile, there's a natural competitive interest to withhold data, or at the very least charge for it at a high premium.
"We have to look for smarter ways to do this. If we can encourage the public to share their information with us more directly, there will be an opportunity."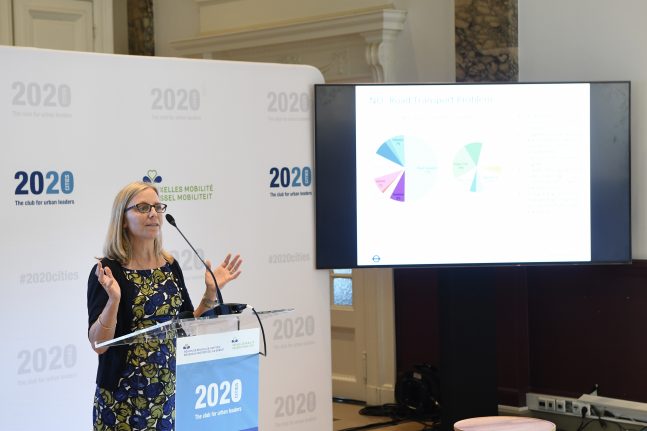 Lilli Matson of Transport for London (TfL) argues that local governments have yet to make the best use of their own data, although they must also learn to negotiate better for what they want when engaging data-rich private firms.
"It's been a learning curve for many cities in terms of understanding the power of the data they hold and how they can leverage that to work with new companies in their cities," she said. Sharing data is one of the basic principles TfL expects from any company coming into the market.
"When we were first having conversations with ride-share companies, there was a policy statement on our website setting out our expectations," she said. "Most companies want to work with the grain of what a city has to offer, so confidently setting out your objectives is going to put the conversation on a much more constructive footing."